May 2022
Pastor's Message
Brothers and Sisters,
Easter has passed but we remain in the Eastertide Season for a few more weeks. This means we should continue to reflect on Jesus' resurrection and what it means for us.
I want to sincerely thank everyone for their part in making our Easter celebration a great success! From a clean church, to the flowers and decorations in the sanctuary, to the Bell Choir music, to the beautiful bulletin, to the Christian fellowship, great memories were made!
As far as future events to note at this time;
Our church Chicken BBQ will take place on Saturday, June 4th. Please contact Joan Hegg if you can assist in any way.
We will join the Emerald Grove Church once again in sharing a week of hosting meals at the GIFTS Men's Shelter in Janesville. EGC will provide meals on May 22, 23, 24, and 25 (both breakfast and supper) and our church will provide meals on May 26, 27, and 28. This should be a joyful community outreach effort!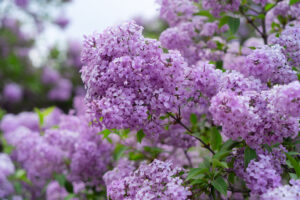 Enjoy this month of May and all of the beautiful, natural splendors it presents to us! God blesses us every year with the month of May!
In remembrance of what our Risen King and Savior, Jesus Christ, has done for us, let us reflect on these words from Apostle Paul;
16 I pray that out of his glorious riches he may strengthen you with power through his Spirit in your inner being, 17 so that Christ may dwell in your hearts through faith. And I pray that you, being rooted and established in love, 18 may have power, together with all the Lord's holy people, to grasp how wide and long and high and deep is the love of Christ, 19 and to know this love that surpasses knowledge—that you may be filled to the measure of all the fullness of God.
Ephesians 3:16-19
In Christ,
Pastor Dave